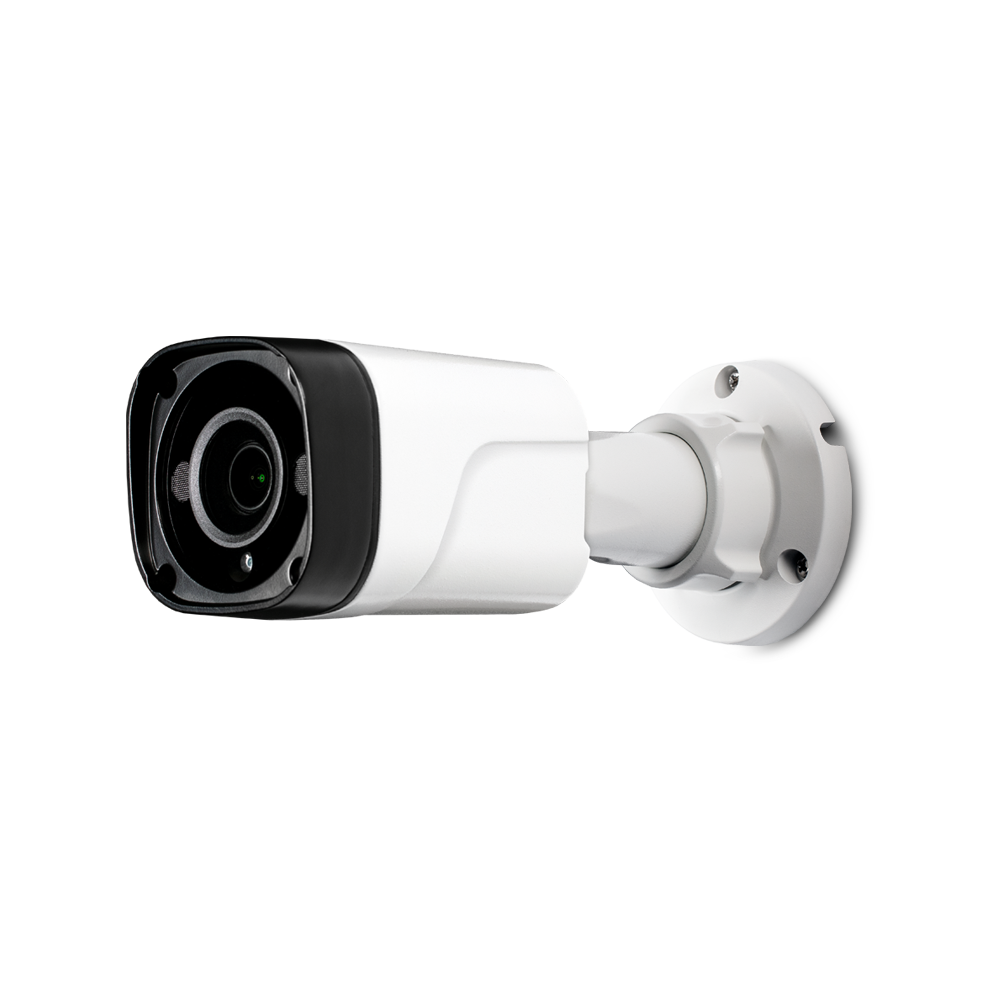 •  1/2.8" SONY Starvis 2.13 Megapixel CMOS Sensor
•  Full HD 1080p @ 30fps Over RG59 Coax
•  2.8~8mm (ƒ1.6) Autofocus Lens
•  2 High Intensity IR LEDs
•  EX-SDI 2.0 / HD-SDI & Analog outputs
•  EXHD Lite 2.0 DSP
•  OSD Menu Control via Built-in Joystick (on cable)
•  3 Axis Adjustment
•  IP68 Weather Rated
•  DC12V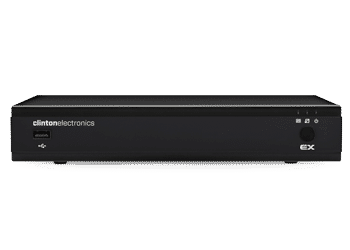 • Record video: 120fps at 1080p (30fps/ch)
• 4 EX-SDI 2.0/HD-SDI Inputs
• HDMI and VGA main monitor outputs
• BNC Composite spot monitor output
• Full HD 1920 x 1080 monitor output
• Auto detects signal type: EX-SDI 2.0, EX-SDI, or HD-SDI
• 4 Audio Inputs / 1 Audio Output
• Back-up to HDD, USB, or Windows PC via AVMS remote software
• 1 TB SATA HDD standard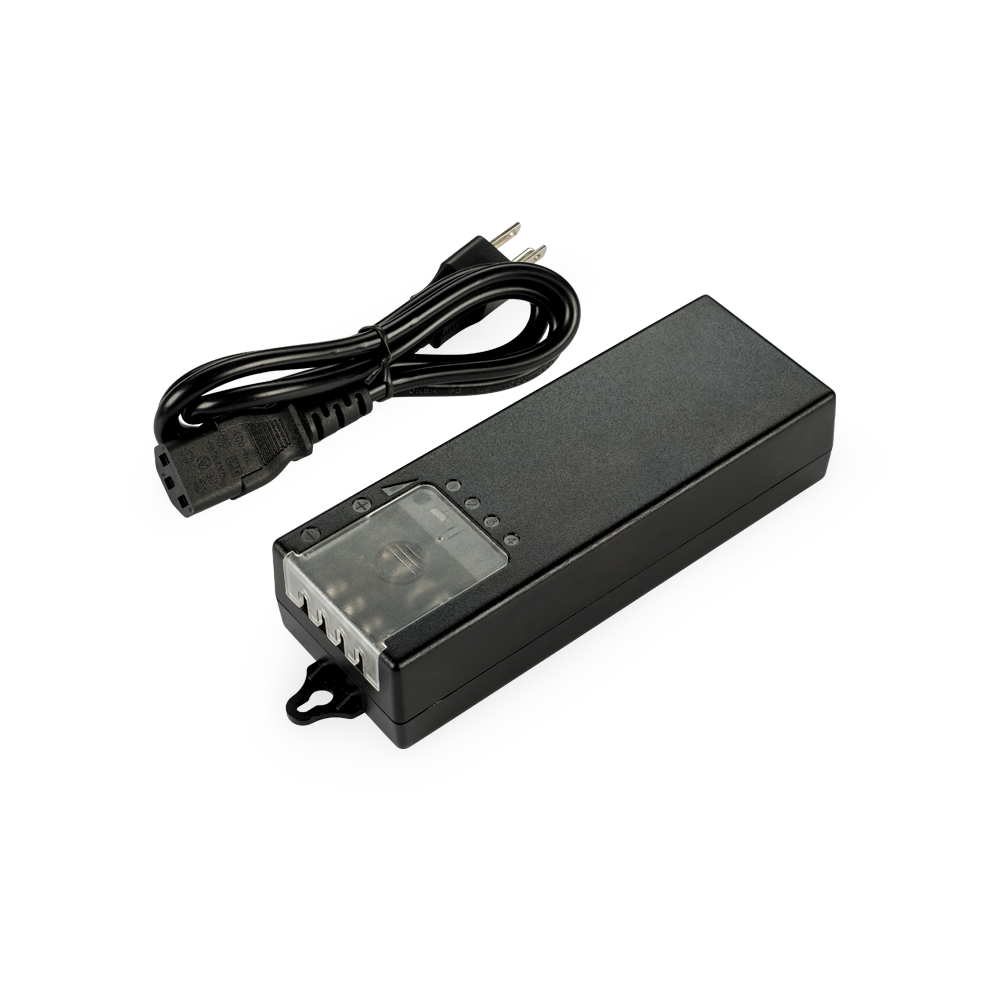 Camera Power Supply Features:
• DC12V Output
• 4 Camera Supply
• 5 Amps (total)
• UL Listed
CEC Connect App
CEC Connect is a next level DVR App that possesses features not commonly found on other DVR apps: features such as multiplex view, image save function, and PTZ control. CEC Connect also lets you view live video, search recorded video, freeze live video and save multiple DVRs to the built-in address book.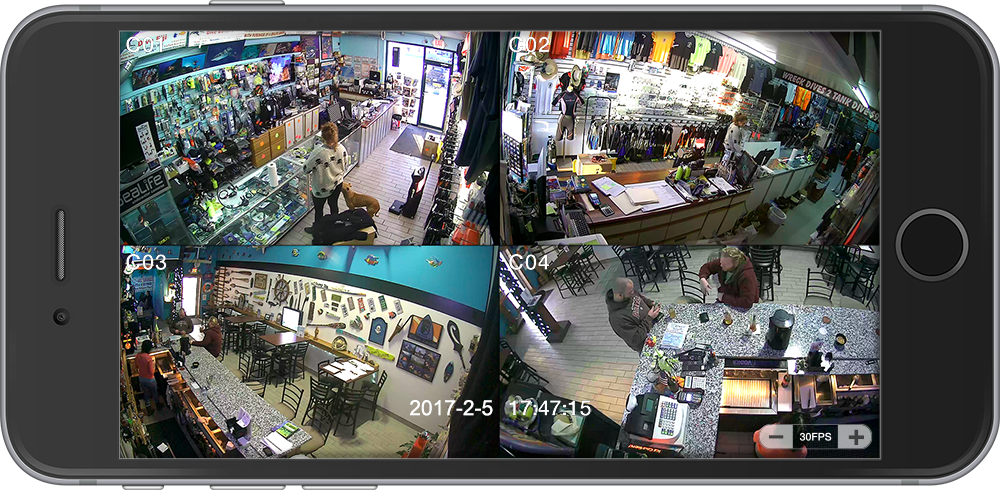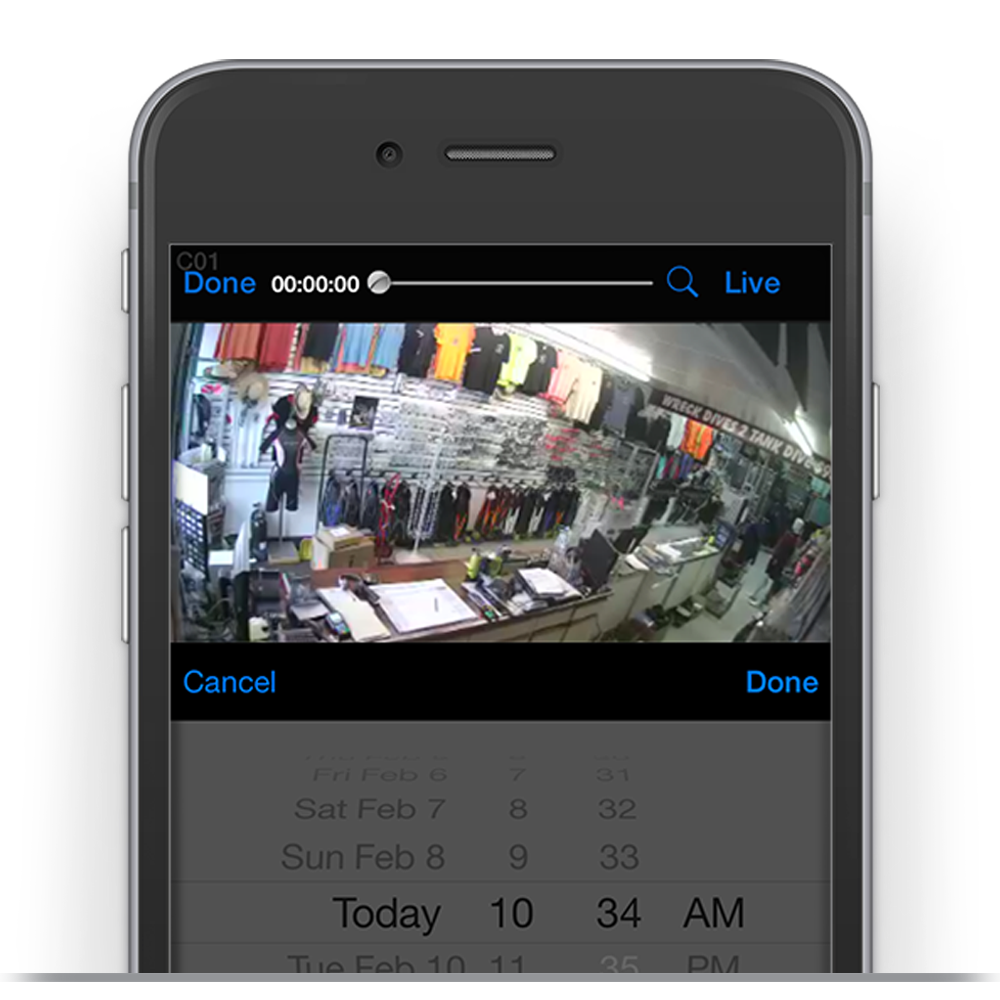 PLAYBACK VIDEO
Quickly locate the desired recorded video by entering the date and time.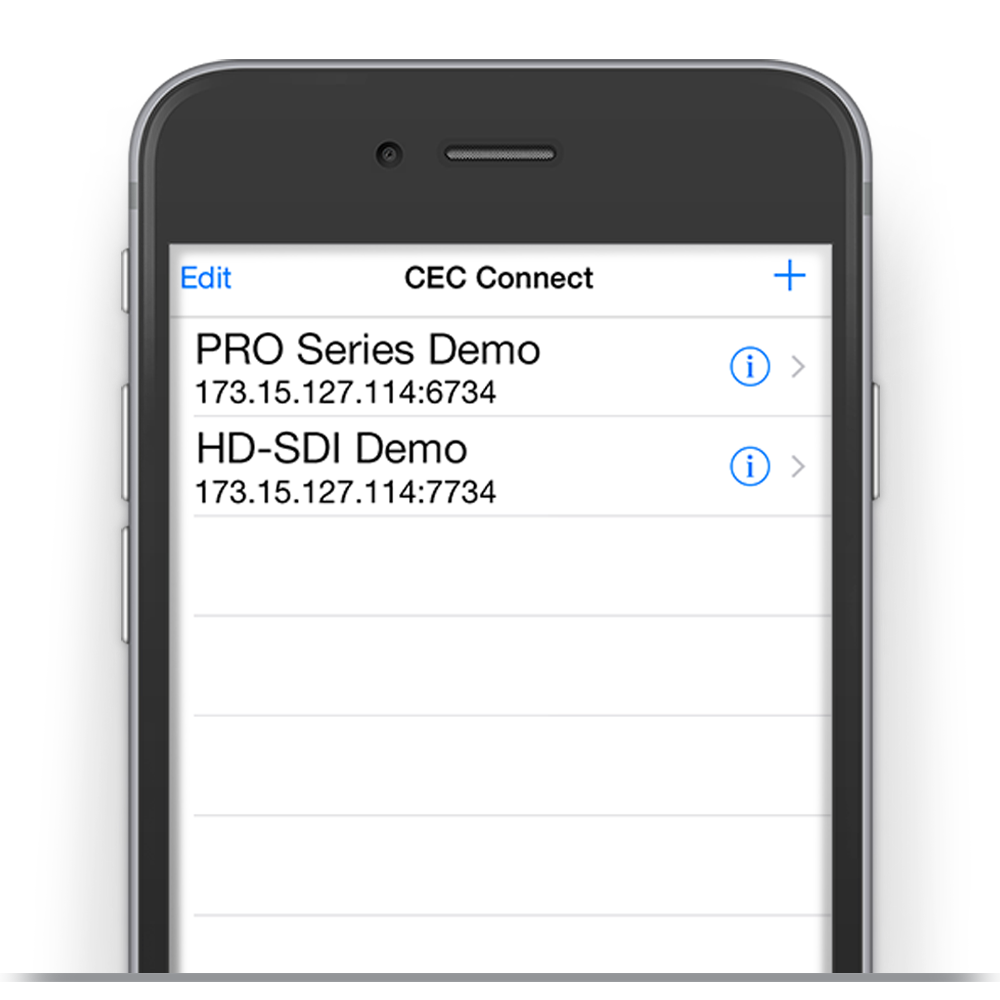 ADDRESS BOOK
Save multiple DVR login settings in the address book for quick access.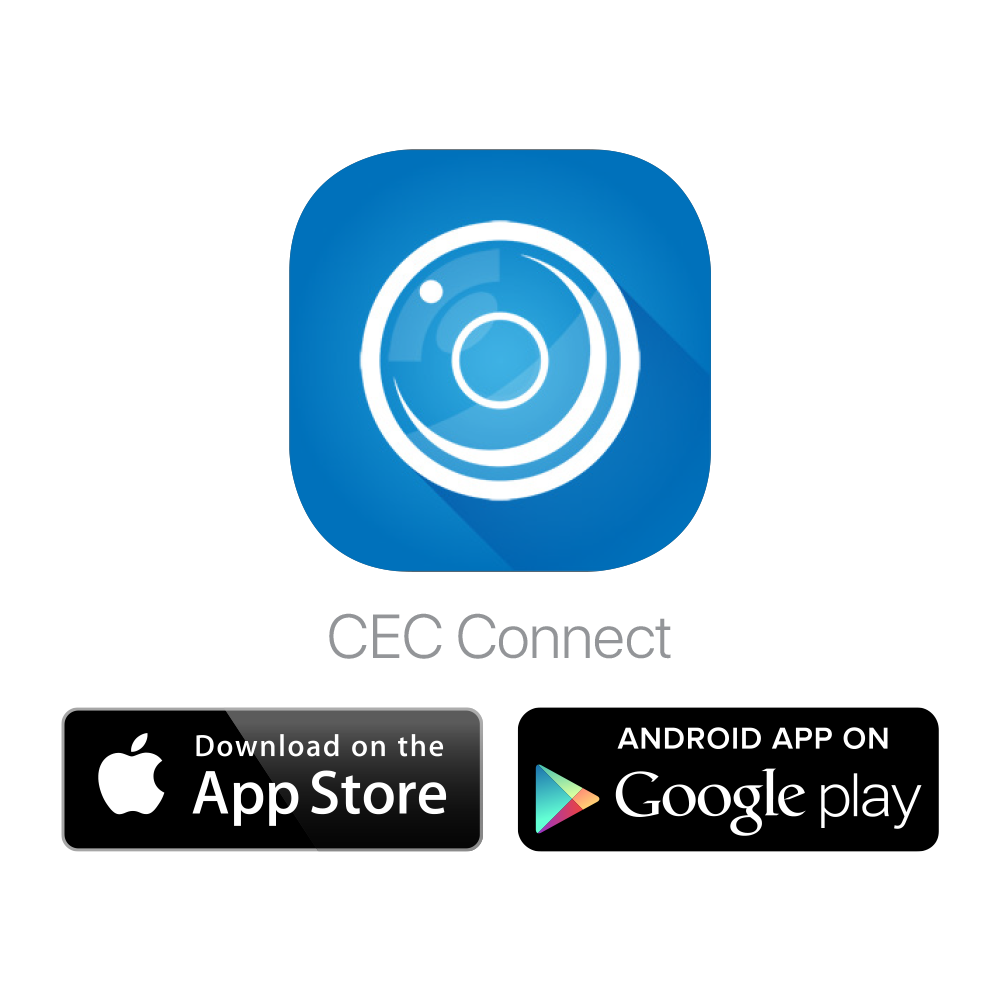 FREE DOWNLOAD
Available for free download from the App Store & Google Play. (iOS requires iOS 5.1.1 or higher, Android™ requires Android 2.1 or higher).
AVMS SOFTWARE
Our Advanced Video Monitoring System (AVMS) makes it possible to monitor up to 256 cameras from one window while being able to open multiple windows at once. Utilize Popup Mode to drag windows to remote monitors creating the ultimate video wall. Whether you are connecting to one unit or a thousand, you will find that AVMS gives your organization everything needed to watch live, recorded or archived video. AVMS requires no licensing or maintenance fees and best of all it comes free with every Clinton DVR.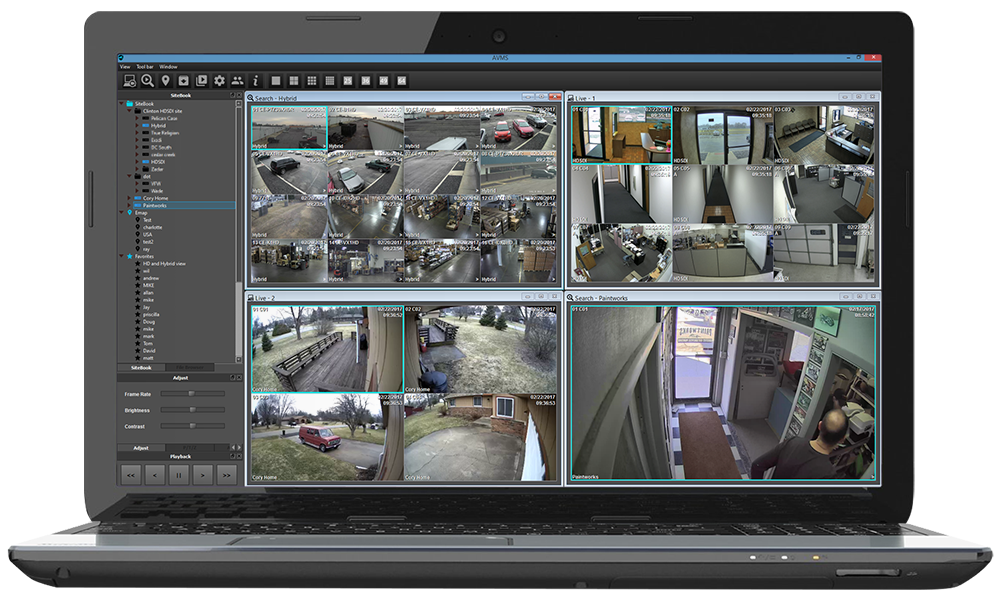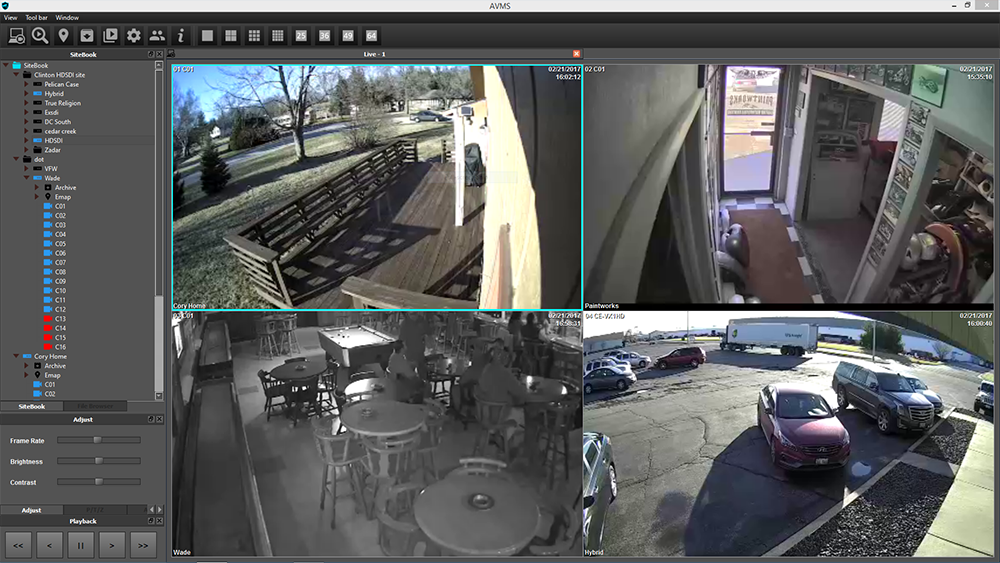 CUSTOMIZABLE VIEWS
See video the way you want to see it with customizable screens. Easily drag and drop desired cameras or entire DVRs to populate the screen. The screen can even be a mix of DVR formats; analog, hybrid and EX-SDI. The customized view configuration can be saved for later use.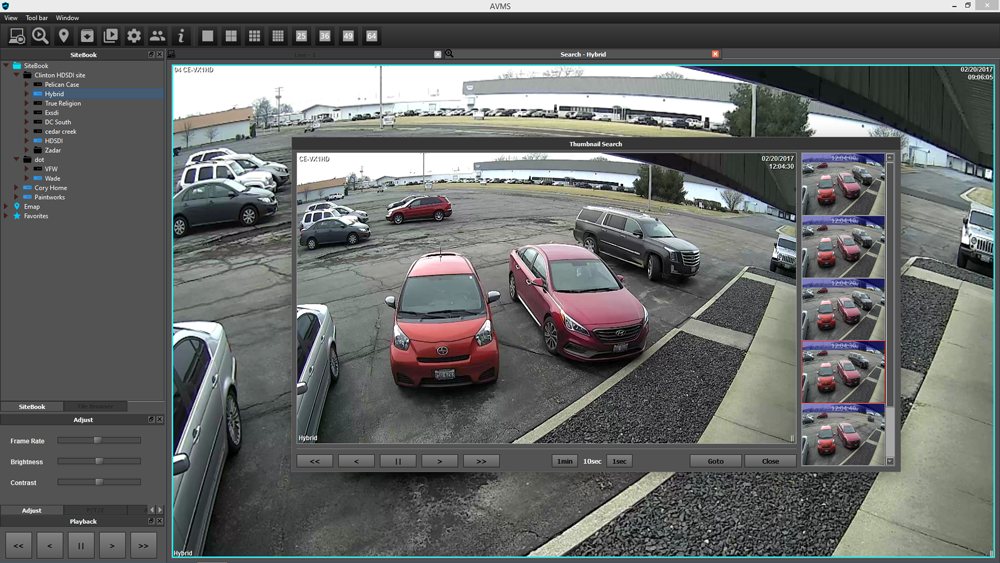 ADVANCED PLAYBACK
Motion, time, and event are obvious ways to search— but we're excited about the new and powerful thumbnail search, which allows you to drill down from a wide range of time to the very second. AVMS also features Mueseum Search, which allows you to draw a box over a specific region of interest, and search that area only for events.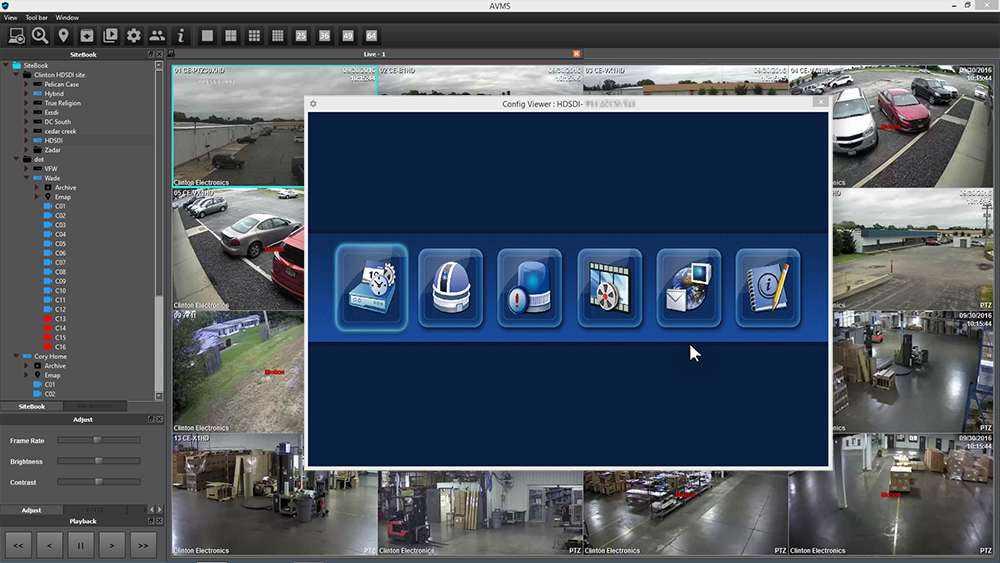 REMOTE CONFIGURATION
AVMS isn't just for viewing video, you can also instantly adjust DVR settings. Everything you can do at the DVR, can be done remotely: adjust recording rates, view HDD performace, set event actions and more! All without having to make a service call to the DVR.
Image Sensor
1/2.8″ SONY Starvis 2.13 Megapixel CMOS Sensor
Product Dimensions
7.37" x 3" x 3"
187mm x 76mm x 76mm
What's Included
3 Phillips Screws
3 Drywall Anchors
DC12V Pigtail/Barrel Plug Adapter
Video Output
1 x EX-SDI 2.0 / HD-SDI (BNC)
1 x Analog (BNC)
Lens
2.8~8mm (ƒ1.4) Motorized Autofocus
Power Consumption
450mA ±10% max. (IR LEDs On & Zoom/Focus)
Resolution
1080p @ 30fps (720p @ 30/60fps)
Operating Temperature
-20° to 122° F (-28° to 50° C)
Materials
Aluminum Housing & Bracket/Mounting Plate
Backup
Local: USB Flash Drive (Up to 32GB)
Remote: AVMS Remote Software (Windows PC)
Video Output (Main)
1 VGA Output
1 HDMI Output
1 Composite BNC Output
Connections
USB – 2 Ports (1 Front, 1 Rear)
Ethernet – 1 RJ45 (100-1000 Mbps)
PTZ – 1 RS485 (+/-)
Password Protection
2 Admin / 6 Users (DVR and Remote View)
Power Requirement
DC12V (Includes Power Supply)
What's Included
AVMS Remote Software Disc
DC12V Power Supply
Mouse
IR Remote
Video Input Type
EX-SDI 2.0, EX-SDI, or HD-SDI BNC
Recording Frame Rate
120 FPS Global (30 FPS per channel)
Video Output (Spot)
Main BNC can be configured as a Spot Output (Analog)
Network Bandwidth
8 Mbps – 50 Kbps, SMS 1 Mbps minimum
Remote Viewing
Windows PC: AVMS Software (Included)
Mobile: CEC Connect App (iOS & Android)
Web Browser: Internet Explorer
Recording Resolution
Auto Detected by each channel (1080p, 720p)
Audio In/Out
4 RCA Inputs / 1 RCA Output
Search Modes
Quick, Calendar, Event, Overlapped List, Museum, Go to First / Last
PTZ Support
Multiple Protocols Supported (including Clinton, Pelco, Panasonic, Kalatel, etc.)
Product Dimensions
10.25″ (W) x 9.375″ (D) x 1.75″ (H)
260mm (W) x 238mm (D) x 44mm (H)
Operating Temperature
32° to 104° F (0° to 40° C)
Power Supply Specifications
Output Voltage
DC12V (Adjustable, Max DC13.8V) / 5 Amps Total
Product Dimensions
6″ x 2.125″ x 1.375″
152mm (W) x 54mm x 35mm
Number of Outputs
4 (+ / -) Screw Terminals
EX Series DVRs: The Next Evolution in HD Over Coax
CEC Connect: The Ultimate CCTV DVR App