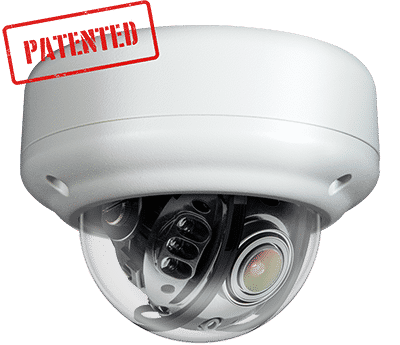 The Ultimate IR Dome Camera
Introducing the best IR Vandal Dome we have ever created. New IR Shield technology from Clinton Electronics nearly eliminates all IR reflection delivering a clear and crisp image at night even when rain or dust are present on the surface of the dome. Not only does this technology offer better night images it reduces service calls due to dirty domes.
IR Shield Technology – a difference you'll have to see to believe!

So What Exactly Is IR Shield Technology?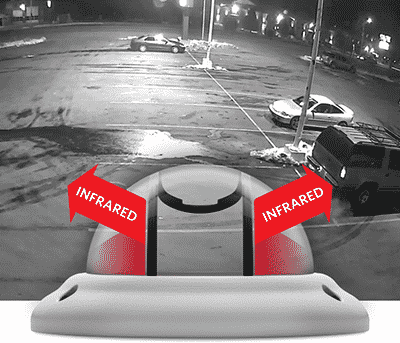 IR Shield Technology
IR Shield Technology utilizes a patented molded-in polycarbonate shield that blocks any residual IR light from transmitting through the dome into the camera giving you a clear image even when rain and dust are present on the surface of the dome.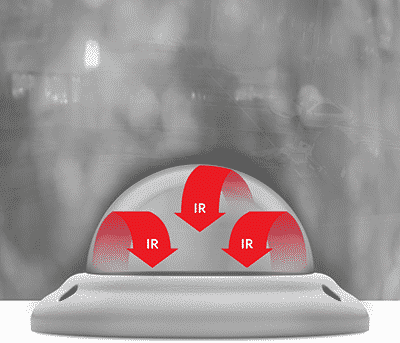 Traditional IR Dome
With traditional IR dome cameras, any presence of rain and dust on the outside surface of the dome cause the IR LEDs to reflect the light back into the dome creating a washed out image and to the end user the appearance of an out of focus camera.
The Dirty Dome Test
Even the dirtiest of vandal domes look "OK" during the day but what happens at night when IR LEDs turn on?
We took a traditional IR dome and an IR Shield dome and put them to the test by hitting them with dirt, dust, and grime. The results are eye opening!