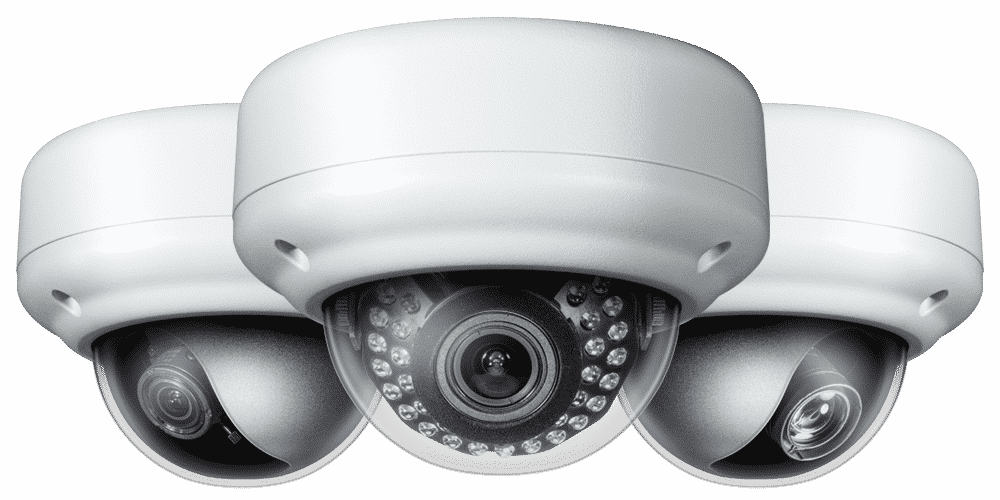 The Vandal X Series is a flagship product for Clinton Electronics. The Vandal X Series was designed to be the ultimate outdoor vandal dome camera.
IP 68 Weather Rated:
We are so confident in our Vandal X Series, we actually encourage our customers to immerse them underwater to test out our IP68 weather rating for themselves. When you install a Clinton Vandal X dome camera, you will no longer have to worry about your installation in adverse weather conditions. No more caulk or RTV; just install the camera and walk away confident.
The camera above is an actual Vandal X Series camera that has been in constant operation inside a fish tank for over a year.
IP68 Explained: IP68 means that the Vandal X Series dome camera can sustain continuous immersion in water beyond 1 meter.
The industry standard weather rating is IP66 which means that the camera can be sprayed with water. However, remember your IP66 rating is only as good as how well you have sealed the camera with caulk or RTV. This leaves room for error and the potential for water to enter the camera. Once water enters the housing, the camera is damaged beyond repair and most manufacturers will not honor their warranty. If this happens, most manufactures will claim installer error! So why risk it?
Learn more about IP Weather Ratings here: IP Code Explained
Mounting Options Galore:
The Vandal X Series is designed to mount to a wide variety of conduit boxes and gang patterns right out of the box – eliminating frustration and the need to fabricate custom brackets in the field.
Assembled & Designed in the USA:
All Clinton Vandal X Series dome cameras are assembled & designed in the USA by Clinton. No design element was overlooked, and every component was designed specifically for our own use: No off the shelf parts, no compromises on quality, form factor, or design. Every camera is 100% quality tested and inspected by American workers before leaving our facility.