The HD2CAT5 is an HD-SDI to CAT5 Transmitter and Receiver kit.
This device enables an HD-SDI signal, power, and RS-485 data to be transmitted over standard Cat5 cable.
With a transmission distance of nearly 400 feet one can easily run an HD-SDI camera signal over long distances.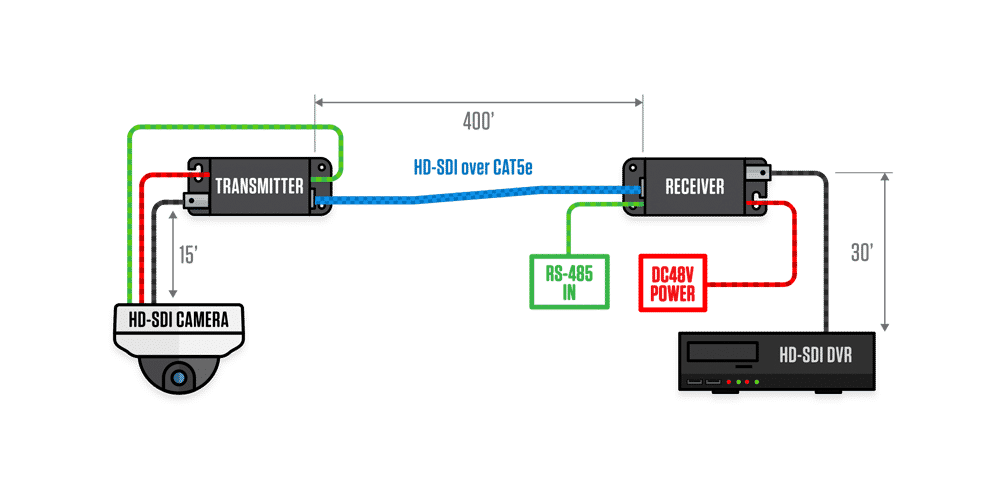 For installs requiring a greater distance, one can use the optional repeater (HD2CAT5-R) to extend the transmission distance an additional 400 ft.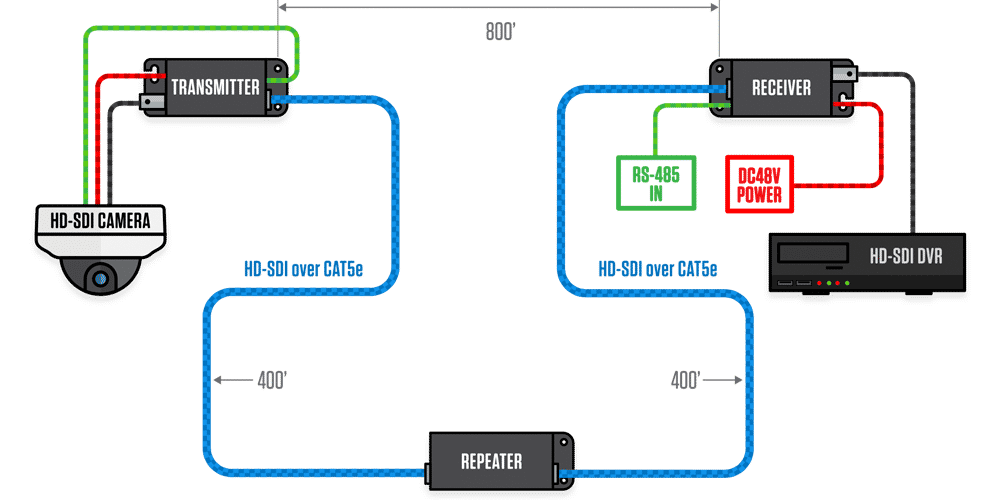 To power the device, one can use an optional AC24V power supply or the included DC48V power supply. When the DC48V power supply is used the Transmitter is capable of outputting DC12V power at 10 Watts – which can then be used to power the camera.
RS-485 Data can also be transmitted when using the HD2CAT5 Kit making it the perfect device for controlling HD-SDI PTZ cameras over Cat5 cable.
With the ability to utilize existing Cat5 cable, the HD2CAT5 Kit becomes a cost effective solution that eliminates the need to run coaxial cable when Cat5 cable is already present.
Request a catalog here or apply to become a Clinton Dealer here.