Vandal X Series DNA:
The new IDX Series indoor dome design is based on our ever popular Vandal X Series and shares many of the same rugged components that are built to withstand the rigors of CCTV use, but in a light weight polycarbonate housing.
Design and Functionality Need Not Be Opposites.
The IDX Series was designed to be both easy to install and aesthetically pleasing. The best example of this is the IDX mounting plate: one simple plate that mounts to numerous conduit boxes and gang patterns all while eliminating the seam commonly found on other indoor dome cameras giving the IDX series a sleek one piece case appearance.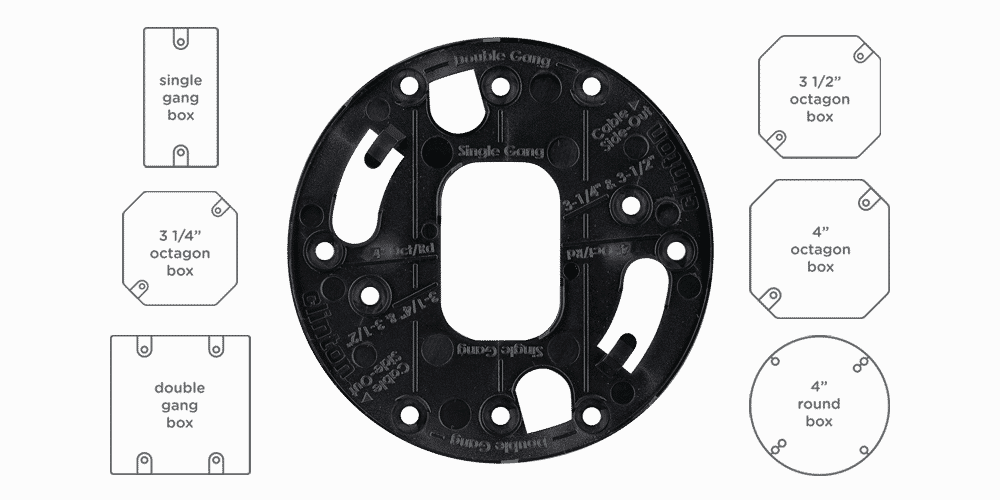 Mounting Options:
Along with mounting to numerous conduit boxes and gang patterns: Single Gang, Double Gang, 3-1/4" & 3-1/2", or 4" Oct/Rd. The IDX series is also pendant cap mountable with our sleek CE-IDXPC or deep CE-IDXDPC. One can also use the new CE-IDXWB to wall mount the camera.
Camera Adjustment:
All IDX Series cameras feature a toolless 3 axis gimbal that allows for easy adjustment of the camera. Our unique design also eliminates tangled wires.
OSD menu adjustments can be made 3 different methods: using the built-in joystick, the plug in CE-REMOTE or via Up The Coax with the CE-REMOTE-UTC.
Peace of Mind:
All IDX Series cameras are 100% quality tested by American workers before leaving our facility, are UL Listed and come protected with a 3 year warranty.
Request a catalog here or apply to become a Clinton Dealer here.