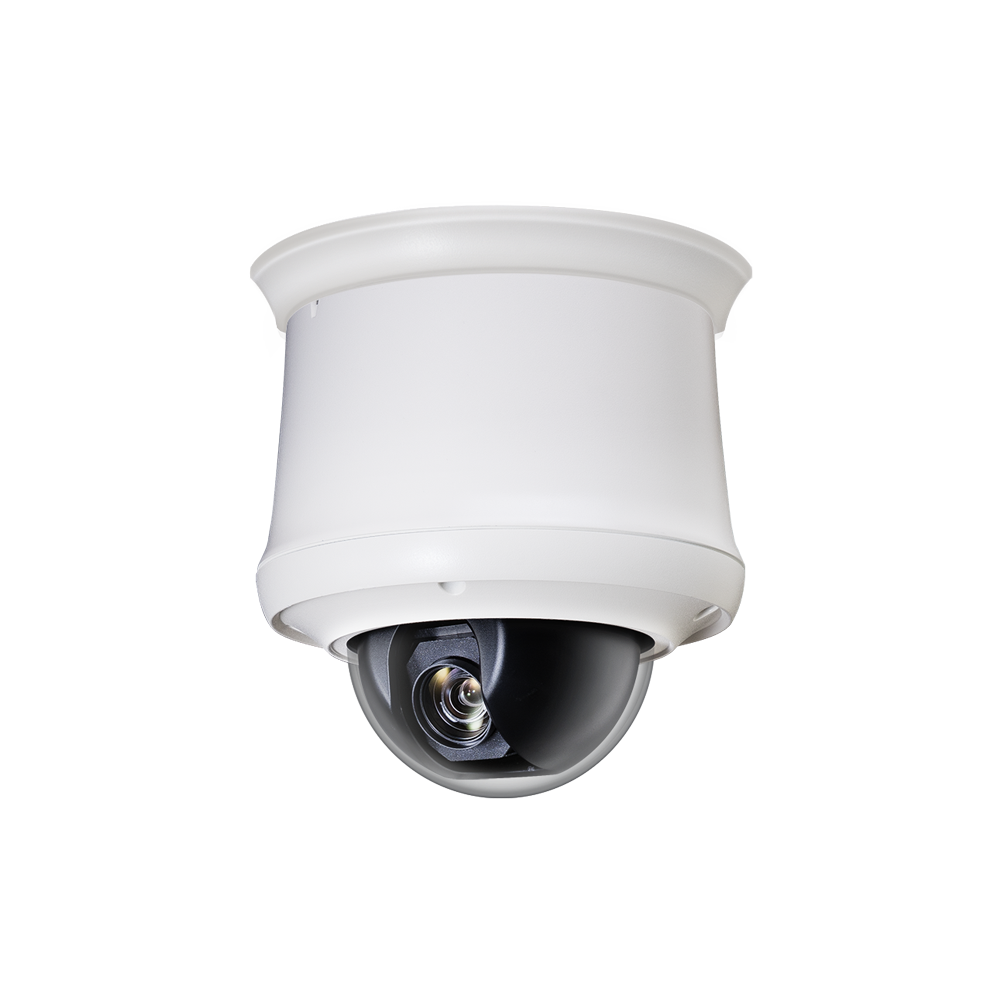 CEILING MOUNT
Use the included Ceiling Mount for Indoor applications that require the PTZ to be installed on a ceiling.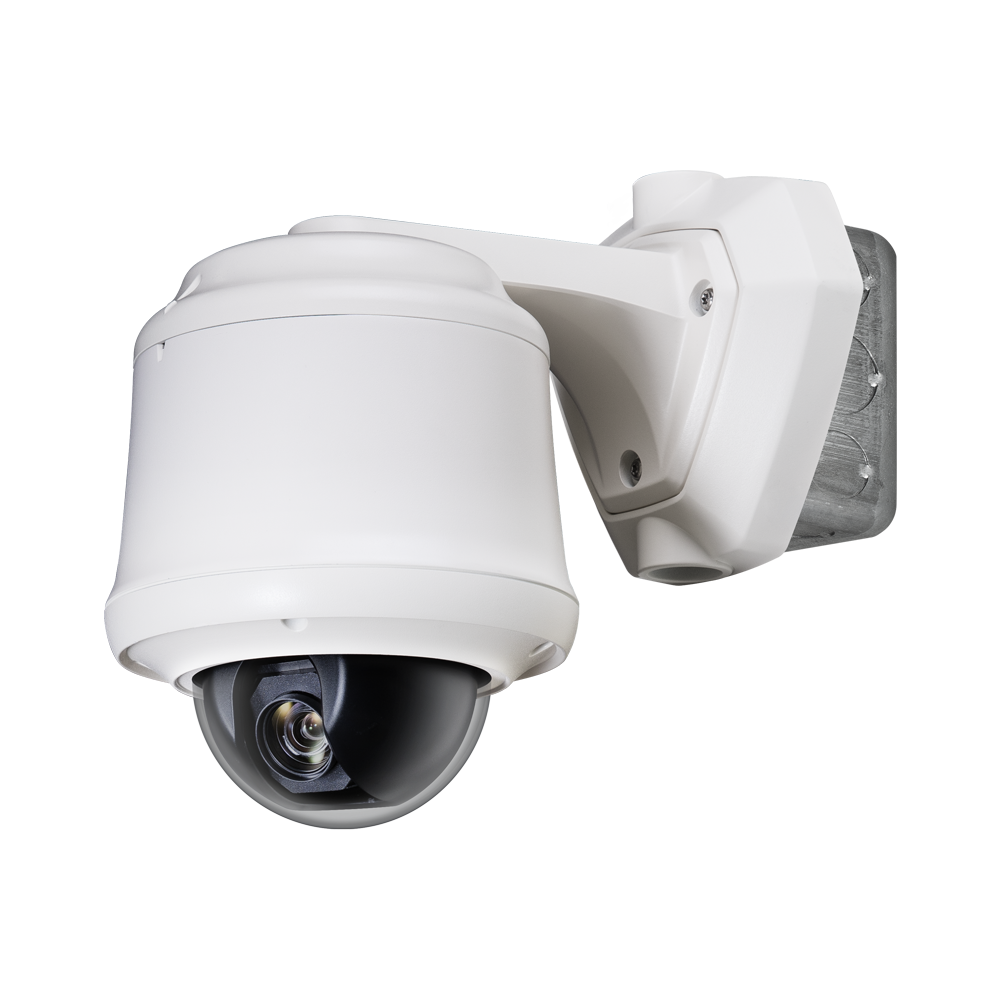 DOUBLE GANG OPTION
Use the included adapter bracket to mount to a double gang box. Features threaded conduit holes on the top and bottom.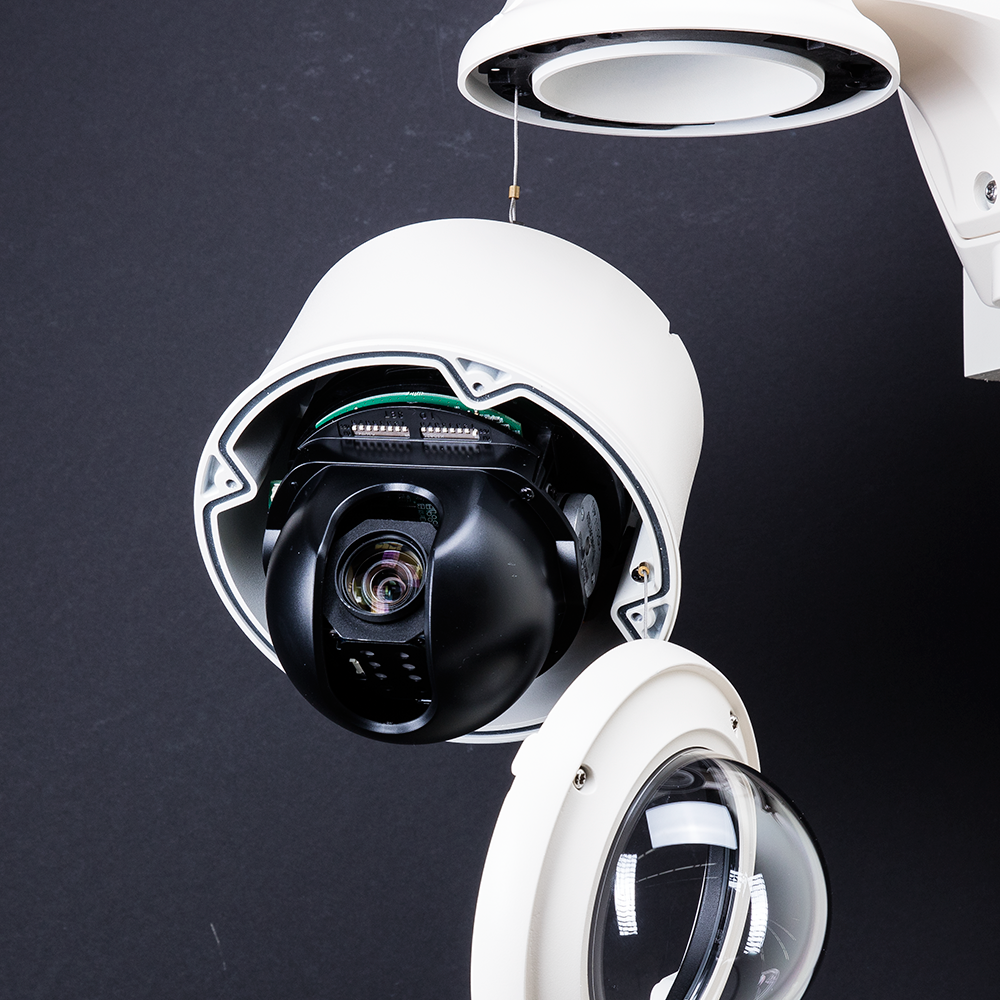 SAFETY CABLE
Built-in retractable safety cable that prevents the PTZ assembly from falling during installation or routine maintenance.
Minimum Illumination
Day: 0.5 Lux
Night: 0.1 Lux
Resolution
HD-SDI: 1080p
CVBS: 700 TVL
Effective Pixels
1944 (H) x 1092 (V) = 2.12 Megapixels
Frame Rate
1080p: 60 or 30 FPS
720P: 60 FPS
Type
Motorized Vari-Focal Auto-Focusing
Angle of View (Horizontal)
Zoom Ratio
Optical: 10x
Digital: 32x
Protocols
Clinton, Pelco D, Pelco P, AD
Baudrate
2400, 4800, 9600, 19200, 38400, 57600, 115200 bps
Power Consumption
DC12V: 15.6 Watts (1.3 Amps)
AC24V: 12 Watts (0.5 Amp)
Product Dimensions (Without Wall Bracket)
6.75″ (Dia.) x 7.25″ (H)
172mm (Dia.) x 185mm (H)
Product Dimensions (With Wall Bracket)
6.75″ (W) x 10.35″ (H) x 10.25″ (D)
172mm (W) x 262.89mm (H) x 260.35mm (D)
Product Weight (Without Wall Bracket)
Product Weight (With Wall Bracket)
Operating Temperature
-40° to 140° F (-40° to 60° C)
Wrench
2 Rubber Gaskets
2 Dome Seals
Key for Dome Seals
7 Mounting Screws
1 Safety Screw
Wall Bracket
Double Gang Adapter